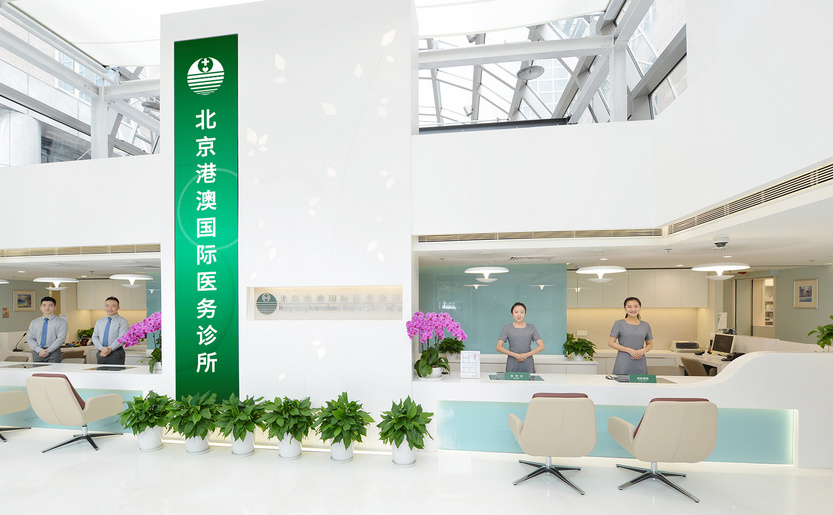 Hong Kong International Medical Clinic, Beijing is located at W-3 Office Tower, Oriental Plaza. It has been in the medical industry for 28 years since it was established on June 12, 1993. As an international medical institution, we are able to provide a team of experienced high-quality professionals, advanced equipment, an elegant ambiance, and a spacious environment. The clinic is passionately committed to providing the highest quality healthcare services in prevention, diagnosis and treatment of human illnesses.
We offer a full range of outpatient care in medicine, such as GP, internal medicine, pediatrics, OB&GYN, dental clinic, surgery, dermatology, ophthalmology, ENT, TCM, physical examinations, experts consultations, as well as pharmacy, laboratory, radiology/Imaging, color doppler sonography and observation room. Our medical and nursing teams contain more than 100 staff members who all have excellent medical backgrounds and extensive clinical experience. To make it more convenient for our clients with medical insurance, the clinic partners with more than 60 international and domestic insurance providers for direct billing services.
Over the past 28 years, we have gained a good reputation based on our consummate medical technology and excellent services. We truly appreciate all your support and will continue providing better medical services to take care of your health.